Click on banner to go to the Weave Your World web portal!
The Free Earth Foundation, Weave your World, is a New Energy organization started up by a group of like-hearted beings, with the intention to guide and help you on your pathway to Mastery. We offer you insights through channeled information from our wonderful friends Adamus Germain, Kuthumi Lal Singh, Quan Yin, Jeshua, Ekara, Tobias, Satya, Lemuaya, Salya, Buddha, Solarys and others.
Weave your World organizes seminars all around this beautiful planet Earth to bring you the message of infinite love, joy and freedom.
SIGN UP
to the Weave your World newsletter to stay informed about these most empowering seminars, website updates, Imzaia Magazine, the Dolphin Heart Project, the Oneness Council and much more!
If you scroll down this page you'll find all the English audio and video channelings Weave your World recorded in the year 2007 and early 2008! Together with our team of volunteers, we are still in the process of getting all the written versions published online. Since they're over 180 hours worth of material already, the sum of our channeled work of 2007 and early 2008 alone, you will understand that this is quite a mission, but all of us love to do it. I has brought us a lot of insights and I'm sure it will bring the same for you as you get to experience them. our written channelings are now being translated into 9 languages (Danish, Norwegian, Finnish, Romanian, Dutch, Hebrew, German, Spanish and Polish) by Imzaia in their own countries, and very soon we will open up this section on our main site as well! Click on the Weave your World banner above to fly to the channel library!
You may also find the Weave your World channelings in the magazines: SEDONA Journal of Emergence and Whispers of Spirit, starting from March 2008.
Join us on the Oneness Message Board to talk about the Cosmic Manifest, the Mastering the Grand Illusions Series and the Divinity Manifest. Share your experiences, shine your light and connect with like-hearted Earth travellers! Click on portal below to fly to the Oneness Board!
Weave Your World is about creating and choosing your reality
It's about the New Lemuria and beyond
It's about working with the elements
It's about the Akene
It's about being here now
It's about magnetics, gravity and geometry
It's about DNA and the true workings of it
It's about free energy
It's about souvereignty, neutrality, divinity and totality
It's about mastering the illusions
It's about three Universal Truths: Universal Love, Universal Joy and Universal Freedom.
It's about you!
From mind to consciousness, from consciousness to Awareness … to Infinite Oneness for All !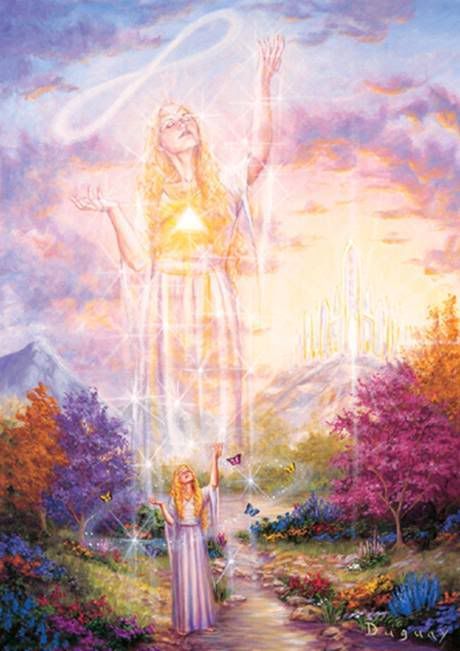 Kepha is the name of one of many an energy I represent on this planet Earth. It's an Aramaic word meaning 'rock'. I'm in a one on one training with an ascended master. After thousands of years we're re-united once again to finish what once was started. She/He is guiding me to master all the illusions.
I left the old matrix life behind so that I'm able to focus all my attention onto this most sacred training.
By keep on walking this path to mastery, divinity and infinite Oneness, I'm able to serve, guide and help humanity in the best possible way.
I feel so very grateful to be in this position and hereby I create these lines to thank and honor this beautiful being for all the love it is, for all the wisdom it shares and for all the faith it shows in me and in all humanity. The work that you do for this planet and all universes is immeasurable. You are a true inspiration for me. It is in you that I'll find my true essence once again.
I love you sunshine!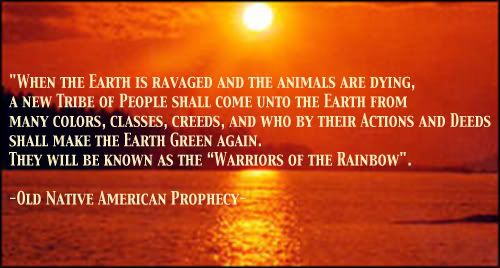 I am a Knight of Truth
Love my sword
Joy my technique
Freedom the breath of my Heart
It is the passion and the fire burning in my Heart to create a world based on Universal Love, Universal Joy and Universal Freedom.
I shall not stop until this goal is completed.
And it will …
Only because
I BELIEVE
Cosmic Manifest


This Channeled Manifest is a non-linear guide to realizing Mastery and, as such, Ascension. As you work through the chapters, you will be given practical and theoretical energy tools that will assist your process of understanding your reality and, hence, mastering it.

As this Manifest was being created, all of humanity stepped from an "Old Energy" paradigm into a new or "Free Energy" paradigm… from definition in matter to non-definition in the energy realms. Because of that, you will notice a shift from the concept of channeling to the free energy principle called EKARAIA. This is a way to bring in the New Energy and translate it to words. It is a lemurian word, meaning "to speak from the heart of all things". As you acquaint yourself with this ancient, authentic knowledge, you will receive insights on much lemurian wisdom, such as the Akene… basically, the foundation on which this entire Manifest is built.

Unfortunately, since Jeshua ben Ekara, the channel for this Manifest, was born in Belgium, Europe, the first few channelings were in Dutch. Since his move to Hawaii (Kealakekua Bay), where he was called to go, the channelings and ekaraias are in English. To solve this problem, a book will soon be released : "The Meaning of Life", translating and further explaining the Cosmic information in English.
This information is presented by many an ascended Master, brought together by EKARA : sovereign servant of Free Energy.

I wish you a happy and wonderful journey within… as you will discover who you truly are, based on your own unlimited potential!

The Human Adventure is just beginning!

First Twelve Cycle

The Third Wave Series



Lemniscarian Creation by The Twelve Cosmic Masters



The Central Sun by The Twelve Cosmic Masters



The Central Sun Question and Answer



Second Twelve Cycle

The Passion Series



The Illusion of NOW by Jeshua ben Joseph


In this amazing channeling or ekaraia, which is a 'talk from the heart of all things', Jeshua ben Joseph comes in to offer us unique insights into the concept of the NOW. A topic which has benefited from so much discussion ever since Eckhart Tolle's book 'The Power of NOW'. Yet Jeshua brings a new freshness to this, showing us how we can deal with the concept of time and space. Be it from an abstract or concrete point of view, you will enjoy this interesting talk. It is our hope it will bring a deeper understanding into your existence.


Or Watch





Equality in the NOW by Adamus Germain



The Principles of LOVE part I by Mattias and Tobias



The Principles of LOVE part II by Kuthumi



The Assissians Principles part I by The Assissians



The Assissians Principles part II by The Assissians



The Assissians Question and Answer



The Grid by Jeshua and Quan Yin



The Playing Field by Kuthumi



Question and Answer by Jeshua and Kuthumi



Weave Your World by Jeshua and Babaka



Third Twelve Cycle

The New Energy Series



Resurfacing: The Field of Triality by Babaka



Lives in Lemuria by The Lemurian Legacy



The Space in Between by Jeshua



Into The Heart of Action by Jeshua



A Declaration of New Energy I by Shasaya, Toraya and Camelaya



A Declaration of New Energy II by Shasaya, Toraya and Camelaya



The New Energy Human I by Ekara


Or Watch





One on One with Ekara



The New Energy Human II or The Story of Ekara and Eya'e by Ekara


During this Ekaraia, you will hear several interruptions due to gigantic bursts of wind. This is because we were in a portal, which interfered with our recording. However, it was beautiful to feel the power of nature and the elements!
Enjoy!!



A celebration of Free Energy by Adamus



Question and Answer with Ekara


Transmitted on the zenith day of the 9-9-9 portal. After a period of vocal absence, Adamus returns to give us the latest, most up-to-date information about the energy shifts taking place. This Ekaraia goes beyond what we are used to, into FREE energy. A most unique and precious concept was called into action in a series of energetic exercises that are about the Akeneic Cell and the birth of the AKENET or AKENEIC WEB.

We are standing on the brink of a new era, barely aware of our true power. Thank you for creating this beautiful, new timeline with us.
Enjoy this message!



Fourth Twelve Cycle

The Free Energy Series



How Dare You by Ekara


In this last message of the NEW ENERGY series, it is Ekara that does the final closing. He talks about letting go of expectation, restrictions, and handling "old" energy around you. HOW DARE YOU is a message that speaks to the heart and is freed from any type of structure: It brings the promise of a grand fourth Cycle of Twelve that begins at the end of the 9-9-9 portal.

Enjoy running into yourself in everything that you find around you!



You Are All Vibration by Kuthumi



Triggers For The Mind by Kuthumi


When Kuthumi opened up this fourth chapter of the Universal Manifest, he handed us a message that touched our hearts with his usual 'flair'. Most Imzaia that were present were energized by his beautiful countenance of Free Energy and how this can blend into our daily lives.

We are never "in a low" or "in a high vibration", our energy can never be "high" or "low", because we are All that Is.

This simple message opened the Lemurian Experience seminar that we presented on the Big Island of Hawaii with an international group of Imzaia there to share that experience with us.

At the time of the second recording you'll find, with a day in between, Kuthumi surprised us with a second visit. This time he spoke very directly about a topic that most of us are dealing with right now : mind vs consciousness, or "triggers for the mind".

As dolphins were swimming in the Bay where we were sitting, overlooking a beautiful ocean, as the honu or seaturtle were connecting with us... join us for this message with your Akene, join us beyond space and time...

Welcome Home.



The Akene In Action by Lemuaya



Lemuaya comes in as the fifth dragon energy to take part in this Universal Manifest, and presents him/herself as the blending of all dragon energy in the cosmos. He/she brings us an amazing ekaraia about our true power.

Be sure not to miss this one, as it is the opening of the rest to follow. Pay attention to the practical information, it is sure to help you along on your ever-growing path.



The Power Of Lava by Ekara



Question and Answer with Ekara



9-9-9 Ceremony by Ekara


With a scenery of beautiful and breath-taking cliffs on one side, and a shimmering Pacific Ocean on the other, in between the lava rock, Ekara presented a direct and stimulating message. Wanting to start out telling the second part of the story he started a while ago, Ekara decides to use the more direct approach along the way. He talks about the coming about of the Lemurian civilization and the society that Lemuria grew out of, almost 50.000 years ago. At the same time, it is about joy and energy discipline. Quite shocking and confronting, The Power of Lava is an eye-opener and a call to action.

After the Q&A, don't forget to listen to the 9-9-9 ceremony that closes the 9-9-9 portal that started the Free Energy information.

Because the ceremony was recorded during a dolphin swim excursion, in a boat on the ocean, some of the audio quality is quite low. We apologize for that, and invite you to connect your hearts to this very special event.



Trinity Talk with Ekara on Sacred Geometry


Trinity Talk is a new concept introduced here today by Ekara. Things are shifting quickly in a Free Energy World, and Trinity Talk is a way to bring in energy in the form of information, while immediately blending that with the potentials that are being created while the energy interacts with the Imzaia present and listening in or reading. It mixes the concept of ekaraia and q&a and private session in a dynamic mix that will be used on many an occasion, we're sure.

The set-up is quite simple, as Ekara explains in the beginning.
This first Trinity Talk offers some grand insights in the workings of reality and the hologram we call life.



Manifesting Free Energy by Ekara



Trinity Talk On Free Energy And Grace with Adamus Saint Germain


The information stream on Free Energy continues and the connection between FE and Sacred Geometry gets strengthened in this ekaraia / trinity talk duo by Ekara and Adamus. The topic will keep you busy for quite a while, for now we are really reaching the focal point of manifestation and reality perception.

Also, a while ago Ekara announced that he would be very happy to take questions from Imzaia that email in. If you would like your question answered, don't hesitate to email us. We'll read your question and propose it to Ekara and his friends so that it will get answered in one of the following ekaraias or Trinity Talks.

Adamus closes off this weeks' message with a beautiful Trinity Talk on Free Energy and Grace... he manages to turn that one into an unexpected stream of private sessions when he connects all the general information to the personal lives of those taking part in the Talk.



The Original Thought by Ekara


In The Original Thought, Ekara brings us the "poetic" version of the previous message, Manifesting Free Energy. Make sure you find a quiet, peaceful space within and without before you start integrating this information... it comes from the heart of all things and will end up in yours.

This message is about new ways of finding YOU, and how all the universe is being created right under our noses. We are not just the observer in the middle or right near the edges of reality, as Quantum Physics would have it... we are present in every particle.
It is all about you and your "Original Thought".

Enjoy this beautiful message.



Pathways and Potentials I


From Void to Abundance by Adamus Germain



Pathways and Potentials II


Time To Get Up! by Ekara



See YOU! by Adamus



You Can Do It! by Lemuaya



The Akene R-Evolution! by Kuthumi and Kirael



WOW Imzaia! by Adamus


We're sorry for the low audio quality of some parts of this section of the Universal Manifest. As we are improving the energy experience of the ekaraias during the seminars by adding live channeled music and a speaker system, we are implementing a new way of recording the ekaraias. That had an effect on this, week 44 of the Manifest, but it allowed us to pinpoint exactly what we need to give you better audio recordings, beginning with the next ekaraia that you'll find here online soon!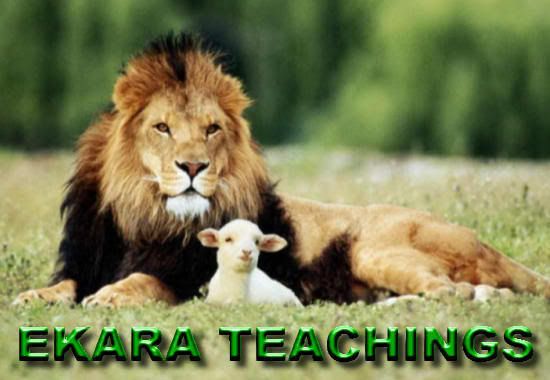 MASTERING THE GRAND ILLUSIONS


Full series recorded in Belgium, Holland, England and Mount Shasta (California) in November and December of 2007


Great changes are happening to planet Earth and, accordingly, to human consciousness. We are stepping out of a field of duality and thinking, into a field of totality and feeling. We all know that with great change comes great responsibility. That is why we are very proud to offer you the Mastering the Grand Illusion series here on the Free Energy Channel. It is a multi-part series, mostly brought to you by Ekara (sovereign servant of free energy), that talks about the true nature of reality and how we can escape its illusions.


This channeling series is about letting go of definition and the illusions of Form, Exchange, Time, Space, Death and Separation that used to keep humanity trapped in what Ekara calls "a prison of mind" or mental energy.


As this information continues, sometimes with an unexpected "guest speaker" showing up, you will learn about the true workings of DNA and much, much more. We hope you enjoy becoming the free energy human and exploring your consciousness. After all... it is your birthright !



Mastering The Grand Illusions - part 1 - by Ekara


As the last mini-series to close the Cosmic Manifest, we at Weave Your World are very proud to present the first part of Mastering the Grand Illusions.

As you will discover these beautiful messages, you'll see that this is IT : what all the messages in the Manifest have been leading to so far.

Open yourself for Ekara, in this first message, where you will be presented with "spiri-technical" information. If the things you will hear don't immediately register in your brain, don't worry... the last parts of this series will help you along your path in their simplicity, their poetry and their practicality... and they'll offer you some surprises along the way as well!


Or Watch





Mastering The Grand Illusions - part II - by Ekara


Ekara continues the channeling about letting go of definition and the illusions of form, exchange, time, space, death and separation that keep us trapped within a prison of the mind. In short, this series is about becoming the free energy human and exploring your consciousness... your birthright!


Or Watch





An Addendum by Adamus


Unexpectedly, Adamus Germain comes in to bring all Imzaia an add-on to the information that Ekara brought in as the second part of the Mastering the Grand Illusion series. Get ready, because Adamus talks very openly about things that we would easily think are impossible... like the connection between Mozart and Kuthumi... and between himself and Madonna.


Or Watch





Mastering The Grand Illusions - Part IIb - by Ekara


Ekara continues the channeling series about Mastery of the Grand Illusions and takes us a step further into the true workings of DNA. Concluding the channeling, Ekara gives us a Trinity Talk, allowing present Imzaia to ask questions and to add their insights to the channeled words of this Ekaraia. Enjoy!


Or Watch





Matering The Grand Illusions - part 3 - by Ekara


During a Free Trinity Night of out "Meaning of Life" seminar of November 2007 in Belgium, Ekara comes in once again to give us the next step in Mastering the Grand Illusions


Or Watch




ALSO EXPERIENCE


Questions and Answers by Adamus Germain


In this conclusion to part 3 of Mastering the Grand Illusions, Adamus provides Imzaia that were present with some insightful answers that will also benefit you. Enjoy!


Or Watch





Mastering The Grand Illusions - part 4 - by Ekara, Shasaya, Toraya and Camelaya


As we enter into the Final Activation part of the Cosmic Manifest, Shasaya, Toraya and Camelaya surprise us with a visit. Although, before the Mastering the Grand Illusions series began, we were told that Ekara would be delivering six messages to us, we now notice that the series has become "bigger" than we could have foreseen. Not only in the amount of messages, but also in the amount of people listening to it from all over the world. People all over the planet are tuning in on this truth, and we are so happy to be of sovereign service to them, as Ekara would say.


Before we go into this message, Jeshua (the channel) brings in a short meditation, followed by Brenda who brings her voice to your heart, accompanied by the lovely music of the equally as lovely James.


We can only hope you enjoy this message and that you let it touch your heart, along with the intimate Q&A session brought to you by Kuthumi lal Singh, that you can also find here.


Or Watch




ALSO EXPERIENCE


Question and Answers by Kuthumi


As a conclusion to part 4, the lovely Kuthumi lal Singh gives us some pointers and answers questions from the audience





Mastering The Grand Illusions - part 5 - by Ekara


Starting with a meditation about the color purple, by Jeshua (the channel), and some lovely toning by Brenda, Ekara joins us once again in channeling to offer us the fifth part of the Mastering the Grand Illusions series... a series that has changed and continues to change the lives of so many people on planet Earth.


Or Watch





A Pleiadian Meditation by Adamus Germain


Right before the very last channeling of the Meaning of Life seminars, Adamus Germain comes in to give all those present a... beautiful present.

In the form of a channeled meditation, Adamus connects all those who want to listen to the Pleaidian energy. Not to be missed, as this is the big turnaround in the Mastering the Grand Illusion series from spiritechnical information to a more poetic approach. It will show up in the messages to come as well.


Or Watch





Mastering The Grand Illusions - part 6a - by Ekara


As this great series on Mastering the Grand Illusions is drawing to a close now, we present to you the first section of the sixth part, 6A.

It is a channeling by Ekara (sovereign servant of free energy), recorded in Mount Shasta, California. All the other parts were rather spiritechnical, but this one is the one that turns a DNA discussion into poetry...

It's about being an artist of your life, and it will touch your heart.


Or Watch





Mastering The Grand Illusions 6b ; Re-enter the Earth by Satya


It was a big surprise when, in the course of the MEANING OF LIFE seminars (Meaning Of Life), SATYA (a pleiadian angelic being) joined us to talk about the Free Energy and the world changing.

Satya speaks about many angelic beings and ascended masters returning to earth, but her message is about much more than just that.
It will be a blessing and a joy for you to experience this energy... so I wish you happy journeying with this ekaraia/channeling!


Or Watch





Mastering The Grand Illusions - part 6c - by Ekara


This is it! The last one of the MASTERING THE GRAND ILLUSIONS SERIES... no more words, just action! Enjoy being YOU and ALL OF YOU!


Or Watch





After a year of working very hard and passionate... bringing in information from Ascended Masters (and, now, dear friends) and Cosmic Beings, information that would assist those that want to hear in finding their inner mastery... it now draws to a close.


One chapter is over and another is about to begin. The COSMIC MANIFEST has given us so much, and now, in this message, it is all coming together. When you experience this message, FEEL what is going on with the Earth changes, and how you are a part of that.


Now that this chapter is finished, we are about to start up a new one in 2008, together with Adamus, Kuthumi, Ekara, Lemuaya, Solarys and so many, so many others. Stay tuned for the DIVINITY MANIFEST that you will soon find here, on Google Video and on WEAVE YOUR WORLD.


Thank you for being Family. Thank you for being part of the change of perspective.


AND SO IT ENDS …


And So It Ends by Adamus Germain


Or Watch




AND SO IT BEGINS









THE DIVINITY MANIFEST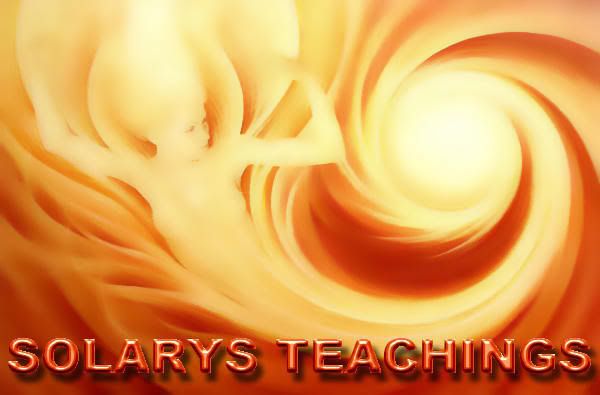 Adamus Germain - Kuthumi lal Singh - Ekara - Lemuaya - Salya - Solarys - Quan Yin - Jeshua - Arthur - Buddha - and others


Sovereign Servants and Ambassadors of Free Energy



INTRODUCTION PART 1 - The Truth About Love - by Solarys




INTRODUCTION PART 2 - How Peace Came To Earth -by Solarys




INTRODUCTION PART 3 - The Garden Of Eden - by Solarys




Child's Play by Lemuaya




Q & A with Adamus and the Akenet




Bending Light I by Solarys




Bending Light II by Solarys




Blending The Senses - Meditation by Adamus Germain






TO BE CONTINUED